SOLUTIONS & SERVICES
"Products are evaluated, services are experienced"
OUR PHILOSOPHY
The basis of the companies' evolution in the New Economy lies on the human workforce.
INNOVATION
"When we all think alike, then no one is thinking" Walter Lippmann
PRESS RELEASE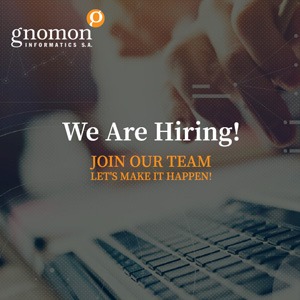 International contract for Gnomon Informatics in eHealth section
17/03/2016
Gnomon Informatics S.A., is one of the three final winners of the European competition project named Decipher PCP. A Greek company is discriminated with a new signed contract for the development of the innovative openDecipher system in e-health section.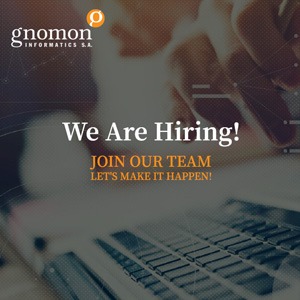 Gnomon Informatics is implementing the National Contact Point of epSOS for Malta
07/03/2013
Gnomon Informatics signed a contract with Malta Information Technology Agency (MITA) to implement, test and support Malta's National Contact Point for Smart Open Services for European Patients (epSOS) project.
PARTNERSHIPS